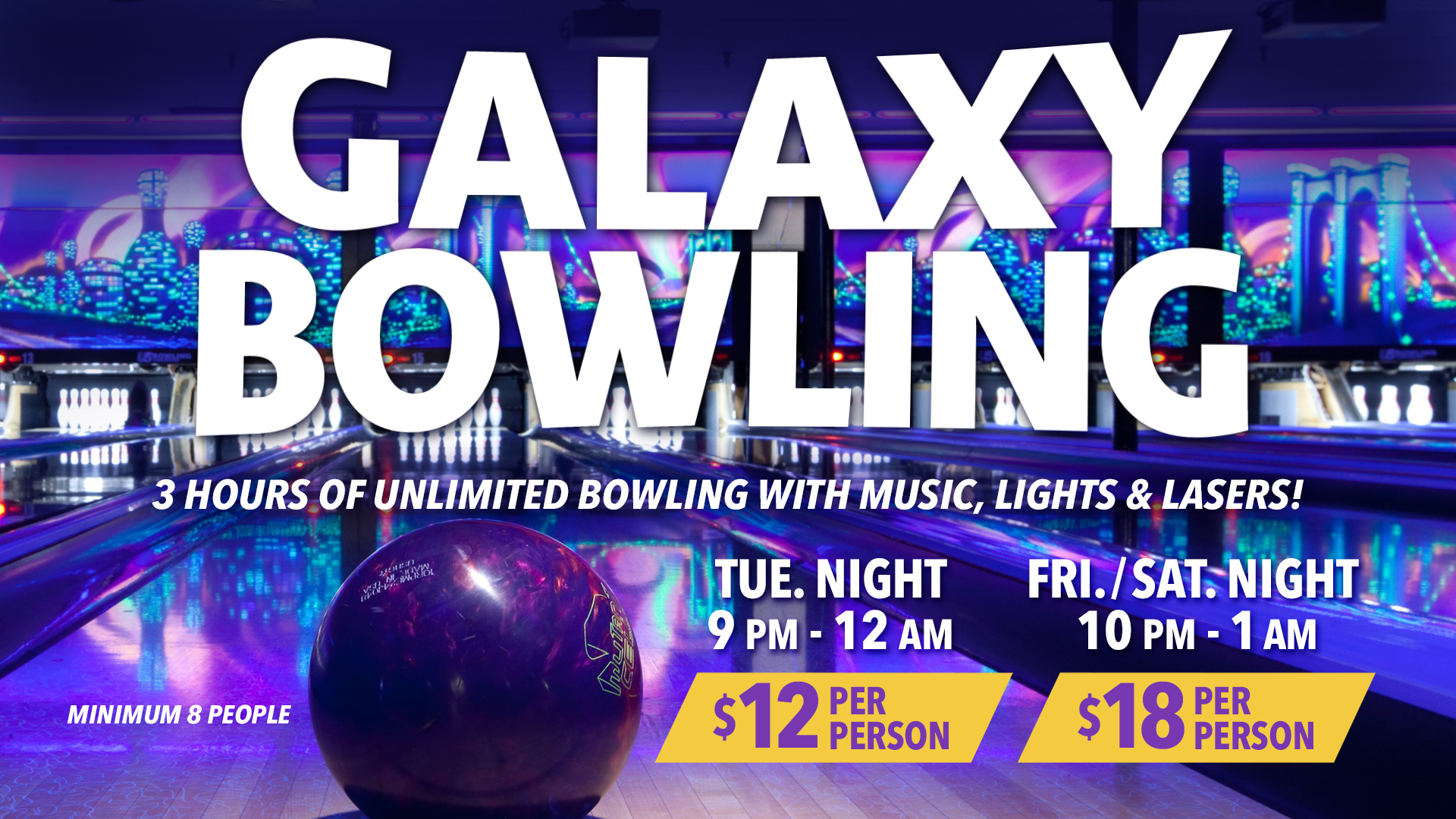 Irvine Lanes hosts Galaxy Bowling every:
Tuesday evening from 9pm-12am for $12 per person
Friday & Saturday evening from 10pm-1am for $18 per person.
Galaxy Bowling is three hours of unlimited bowling with music, lasers, and lights. It is a fun atmosphere & great way to spend an evening with your friends.
*If you would like to make a reservation, you must have a minimum of 8 people and pre-pay three guests as a non-refundable deposit.